Business Address
29310 Stephenson Highway, Madison Heights, MI
48071

Long Business Description
WALK-INS WELCOME – NO APPOINTMENT NEEDED
Whether you need urgent care, continued pain management, family medicine, physical exams for school or work, COVID-19 testing, or any other non-emergent assistance, you can find it all here. Plus we accept all insurances, and have English, Arabic, and Chinese/Mandarin speaking practitioners standing by to guarantee every patient's comfort!
Business Address
32600 John R
Madison Heights, Michigan
48071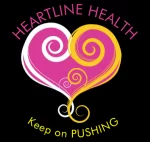 Long Business Description
Welcome
Since our opening in 2016, we have become masters of our craft. our commitment to quality education, exceptional services and incomparable customer service keep our community coming back again and again.
We offer a variety of course offerings, flexible solutions, and work alongside you to assure proficiency.
Instructions are provided by a certified American Red Cross Instructor and Registered Nurse.
The unique Heartline Health method uses strategies for learning and self-growth as the foundation for all courses and programs. This approach creates a unique opportunity to prepare our participants for a new adventure or for the next step in their career and life.
Business Address
27733 John R
Madison Heights, MI
48071