The State of the Cities Address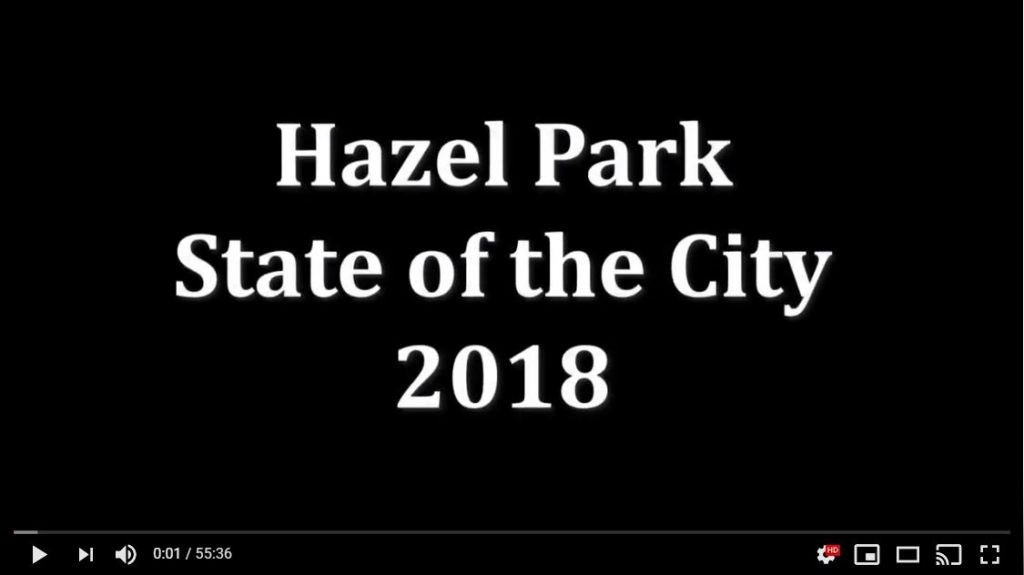 Read Madison Heights Mayor Brian C. Hartwell address here.
Read Hazel Park Mayor Mike Webb address here.
View and Read Hazel Park Mayor Mike Webb slideshow here.
---
By Mike McConnell, The Daily Tribune
POSTED: 01/24/17, 2:16 PM EST | UPDATED: 2 HRS AGO 0 COMMENTS
Beth Holland is not only Hazel Park's newest City Council member but also a woman who volunteers at a hyperventilated pace.
Holland, 50, was appointed to council earlier this month after former Mayor Jan Parisi resigned and council member Jeffry Keeton was appointed, creating a vacant seat.
Though she grew up in nearby Ferndale, Holland and her husband Gary moved to Hazel Park about 11 years ago and she has deep roots in the community.
"From my garden I can see the house my grandparents bought in 1942 where my mother grew up," she said. "It's incredibly special to live in a neighborhood where people remember my grandparents and my mother. People just like the spirit and friendliness in Hazel Park."
While her daughter is grown and her husband is retired, Holland keeps a crowded volunteer schedule around town and has put in thousands of hours helping others.
She's been a volunteer team leader with the city's Animal Control Shelter, a citizen coordinator for the city's Neighborhood Watch Program, served on the Zoning Board of Appeals, given her time to many Memorial Day Festivals and other special events, and served on the city Board of Review.
She is also a trained Community Emergency Response Team volunteer and took part in the Congress for New Urbanism's John R planning process to revitalize the corridor.
Holland is a member of the city Historical Commission. She is now busy with other volunteers getting the school building they are using at 45 E. Pearl Street ready for exhibitions for Hazel Park's upcoming 75th anniversary as a city.
"The great thing about Hazel Park is the people," she said with a natural optimist's enthusiasm. "Hazel Park has fought hard to stay out of (bankruptcy) and keep our fire, police and library services and keep the streetlights on in the city. Residents have self-taxed themselves (with millages) and our property values are coming back up — 13 percent this year."
Holland is proud of the people in her hometown and how they held on through hard times to see popular new businesses such as Mabel Gray's restaurant,Cellerman's microbrewery and others bring more people to the city.
She has attended the one City Council meeting since she was appointed and will serve until the next citywide election in November.
Holland is unsure if she will run election when the time comes.
"I don't know," she said. "I want to see how good I am at this. The job is real work and it is a pretty big responsibility."
City Manger Ed Klobucher said he is happy to see Holland on the council and glad she stepped up to fill the vacancy after Parisi — a friend of Holland's — resigned for health reasons.
"Beth really exemplifies the kind of people in Hazel Park that make a real difference," he said.