Chamber Business Referral Group
The Madison Heights Hazel Park Chamber of Commerce Brand Networking Group provides an opportunity for member business to connect with fellow member businesses, providing an opportunity to pass business referrals. Membership requires annual dues of $25.
The BRAND networking group is discipline specific. This means only one business in a specific discipline is allowed in the group. Please review our current list of members below before applying for membership to ensure you are not overlapping on any specific business. If you feel your business is unique to the group, please feel free to request membership by either calling (248) 542-5010 or use this form "Request Brand Membership Link".
This group meets on the 1st and 3rd Friday of each month at 8:00 AM. Please check the calendar of events for meeting location.
Not a Member? Please consider joining the chamber. View Member Benefits and join online by clicking here
View all of our Brand Member businesses below: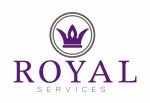 Short Business Description
Making GREAT first impressions for our clients through cleaning and disinfecting.
Long Business Description
Royal Services specializes in cleaning, professional floor care and supports the green clean movement. In addition to providing quality work and attention to detail, we focus on an open environment with our clientele.
Business Address
429 Livernois Suite 212
Ferndale MI
48220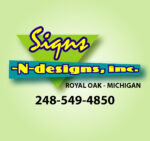 Short Business Description
Creating any type of sign for every type of client. Serving Metro Detroit and the Midwest!
Long Business Description
Signs-n-Designs, Inc. is a custom sign company located in Royal Oak, Michigan for over 20 years. We offer quick, personalized service to fit your signage needs. We are a unique sign and graphics shop that offers anything from banners to exterior building signage. We offer a variety of services: Exterior or interior signs, vehicle and boat lettering, 3D channel lettering, office signage, window graphics, yard signs, event signs, parking signs, magnetic car signs and much more. We are dedicated to providing you with high-quality products and graphic design services. We offer excellent customer service and are focused on educating our customers on the various types of signage we offer. We also can print from your file or help you with a unique design. Our staff is able to work with you and cities on permits and ordinances requirements. Stop by our shop today to see what we can create for you!
Business Address
30414 Woodward
Royal Oak MI
48073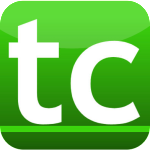 Short Business Description
Website design and development for small to medium sized businesses.
Long Business Description
TC Green Media offers website design and development for small to medium sized businesses. We develop websites on a WordPress platform which allow out clients the ability to add and/or edit the content on their site. This Chambers website is build on a WordPress Platform.
Additional services include:
First Class Economical Hosting with included SSL
SEO Best Practices
Domain & DNS Management
Email Support
Social and email integration
Website Rescue | Is your website down or have you lost control?
Business Address
Southfield, Michigan
48076