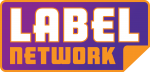 Long Business Description
Here you will find a complete range of labels, decals and magnets for home, office.
Label Network: Home Page
Roll Labels
Our affordable roll labels are offered in many shapes, sizes, materials, and quantities. The wide array of applications includes packaging, product labeling, warehousing, shipping, and labels for retail sale. These labels are sure to exceed your expectations!
Decals & Clings
Browse our large selection of decals and clings to find a solution for any need or use! Popular applications include equipment labeling, warning labels, product packaging, point of purchase, branding, school spirit, marketing, and more -
Magnets
Magnets are long lasting, affordable, and suitable for a wide range of uses! Popular applications include refrigerator magnets, team game schedules, business card magnets, calendars, and signage. Browse our selection of magnets today.
Business Address
P.O. Box 71002
Madison Heights MI
48071 Business Address
899 E Mandoline, Madison Heights, MI
48071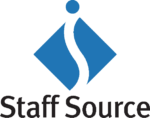 Long Business Description
Since 1997 we have helped people find jobs or advance their careers while helping our client companies with meeting their hiring needs.
We view ourselves as more than just a staffing company, but a support system and a resource to help you achieve your personal or business objectives.
Staff Source partners with our client companies in order to deliver the widest range of personnel services. Our Staffing and Recruitment services provide fully vetted candidates for hiring companies while our Professional Employment Services provides cutting edge HR consultation utilizing both proprietary and world class best practices.
Positions we fill range from temporary to permanent in the following professions:
Heavy & Light Industrial
Clerical & Administrative
Professional & Managerial
Skilled Trades & Technical
We strive to provide our client companies, employees, and applicants a rewarding and productive experience in working together with us.
Business Address
29498 Dequindre
Warren MI
48092