Insurance

Business Address
29311 Mound Road
Warren, Michigan
48082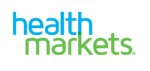 Short Business Description
Health Insurance | Medicare Insurance | Small Group Insurance | Life Insurance | Dental & Vision Insurance | Supplemental Insurance
Long Business Description
I'm proud to represent HealthMarkets Insurance Agency, as a licensed Insurance advisor. I'm focused on meeting the needs of my clients with Health, Dental, Vision, Life , Medicare, and long-term care insurance for individuals, families as well as small businesses. I meet with my clients, by appointment, to understand their needs and provide guidance and knowledge. I suggest solutions that help my clients and to meet their family's needs as well as protecting their income and assets.
I'm also Notary Public – Michigan Notary Service
Contact me today for a free consultation.
(248) 985-4860 or healthmarketswweaver.fullslate.com
Business Address
920 E. Long Lake Road, Suite 100A
Troy, Michigan
48085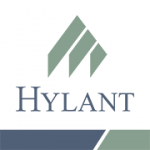 Short Business Description
Business, Personal, and Health Insurance. Including long term and short term disability for individuals and small businesses.
Long Business Description
At Hylant, our aim is to help you spend less time worrying about insurance and risk management and more time thinking about what will make you successful.
Business Address
2401 W Big Beaver Suite 400
Troy MI
48084