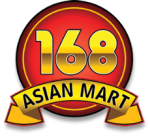 Short Business Description
168 ASIAN MART IS THE LARGEST ASIAN MARKET IN MICHIGAN. THE MARKET IS 38,000 SQUARE FEET OF FRESH PRODUCE, A FULL SERVICE SEAFOOD COUNTER, A MEAT COUNTER AND MUCH MORE. IT SELLS 20,000 TO 30,000 PRODUCTS THAT CATER TO ASIAN CULTURES.
Long Business Description
Michigan's largest Asian Market, featuring meat / seafood, bakery, produce, noodles, beer and wine, dry groceries. a food court, bbq, bubble tea and more!
Send Message to listing owner