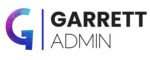 Short Business Description
Let us focus on the business, while you focus on growing it.
Long Business Description
The more our careers take off, the more we wish we had a clone or even just more hours in the day. However, that's just not reality. What is a reality is getting an extra set of hands by hiring Garrett Admin!
Garrett Admin is a Remote Business Solutions provider, offering business administration needs to small companies. By working with us, you can free up time while not having to pay for a full-time employee, benefits, or a workspace.
You started your business to watch it grow, and sometimes entrepreneurs find themselves bogged down in the day-to-day operations, unable to focus on the growth. That's where Garrett Admin comes in! Not only can we handle all of your administrative needs, but we can also act as a Remote Business Manager for you. This means keeping an eye on project management, sending invoices promptly, ordering supplies for the office as needed, hiring an IT guy to come to look at your printer, etc. By hiring Garrett Admin as your Virtual Business Manager, you don't need to clone yourself to maintain the normal operations and also focus on what you do best to grow your business.
What would you do with an extra 5 hours per week?
Send Message to listing owner