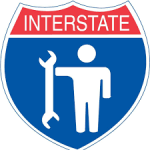 Long Business Description
Madison Heights Auto Repair
Interstate Auto Care is a full-service auto and truck repair facility located in Madison Heights, Michigan. Family-owned and operated, we began our business in November of 2000 on the basis that we are in the service business first and an auto repair facility second. Our primary focus has been, and continues to be, the ever evolving needs and wants of you, our valued customer.
We provide our technicians with state of the art tools, equipment and training to keep up with today's most complicated vehicle management systems. Our specialties include heating & air conditioning, brakes, electrical, exhaust, engine performance, engine and transmission service & replacement, DOT inspections, state limousine inspections, P/M inspections, fleet service, dedicated towing and free local shuttle.
So if you have forgotten what superior customer service, integrity and professionalism feels like, call or pay us a visit today to experience that for yourself.