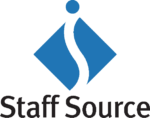 Long Business Description
Since 1997 we have helped people find jobs or advance their careers while helping our client companies with meeting their hiring needs.
We view ourselves as more than just a staffing company, but a support system and a resource to help you achieve your personal or business objectives.
Staff Source partners with our client companies in order to deliver the widest range of personnel services. Our Staffing and Recruitment services provide fully vetted candidates for hiring companies while our Professional Employment Services provides cutting edge HR consultation utilizing both proprietary and world class best practices.
Positions we fill range from temporary to permanent in the following professions:
Heavy & Light Industrial
Clerical & Administrative
Professional & Managerial
Skilled Trades & Technical
We strive to provide our client companies, employees, and applicants a rewarding and productive experience in working together with us.
Send Message to listing owner